Hi there! I'm Tracy Wright Corvo, a celebrity-style headshot and personal branding studio photographer based out of Honolulu, Hawaii. I have been running my portrait photography business since 2005, and with over 20 years of experience, I have become so much more than just another professional photographer but a brand specialist here to help you elevate your success through professional branding photography.
I am passionate about helping my clients succeed in their businesses.
I work with industry-leading professionals who approach their work with a creative and innovative perspective. I'm talking about you. You don't let anything hold you back from being the best in your industry, so why would you let your photos be anything less than professional? You are a driven, goal-oriented entrepreneur with a desire to succeed. But how do you convey that in a photograph? How do you successfully brand yourself through photography, especially if you feel like you are not the photogenic type? That's where I come in.
I love meeting and working with people from all kinds of professions: from doctors to dancers, fitness instructors to chefs, musicians to movie actors and beyond—my client list is diverse but they all have one thing in common – the desire to do more and succeed. As an entrepreneur myself, I understand how the entire enterprise can literally depend on the strength and clarity of you – your ideas, and your team. I listen, understand, and communicate the cornerstone qualities that define you and then translate those qualities through the lens of my camera, creating powerful and authentic branding results.
Don't just take my word for it…
See what some of my incredible clients have to say
"Thank you again for making my experience so memorable and formative. I really appreciated the way in which you foster a safe, encouraging and inspiring atmosphere for your clients to shine and I'm incredibly moved by your contribution to my life and future professional development. Thank you!"

Dr. Hannah Im
"The best photographer in the Islands! So positive, helping & such a beautiful person. Tracy's work brings out the best in people, the inner beauty! She makes sure that your eyes, smile and posture are just right. I am pretty bad at posing and modeling but Tracy made it really easy and showed me all the right ways to do it. Her work is true art. If you are In need of a professional portrait for business or actor/model portfolio, I couldn't recommend anyone on Oahu more than Tracy! Thank you so much, Tracy!!!"

Victor Savcenco
"If you wanted to learn how to play basketball, you'd hire Michael Jordan to help you. If you wanted superior quality photos for your profession, you'd hire Tracy to take them. Simple as that. She provides the absolute best in both quality and price and makes the entire experience fun and memorable. I have had 3 separate photo shoots with Tracy and couldn't imagine going anyplace else. If I could rate Tracy Wright Corvo Photography at 6 stars I certainly would!"

Adam Larimer
"If I could give Tracy 10 stars I would. She is the most professional and best headshot photographer I have ever worked with. Over the past two years I have worked with Tracy twice and both times she provided me with photos that were beautiful. She works with lighting and angles to provide you with photos that flatter you and show off your best self. I would recommend Tracy to be your photographer any day over anyone."

Ariana Ebesu
"Tracy is a true professional. She is fast, efficient and absolutely no-nonsense. Her photographic talent and technical expertise is impossible to hide: any picture that she takes is aesthetically pleasing and technically flawless, whether it is an artistic portrait or a corporate headshot. On top of that, Tracy is amazingly resourceful. If you need to hire a photographer who solves problems, this is the one."

Irakly Shanidze
"I wanted to thank you for an absolutely amazing photo session with you! These pictures have given me so much confidence, and security in myself! I went into the session feeling extremely nervous, and unsure of myself and I left feeling like such a "hot mama"! From the ease of booking to your amazing studio, I felt so relaxed! I've literally recommended your services to every woman I know. Mahalo Tracy for all you do~ and the confidence you brought out in this mama!"

Tiffanie Kay Keliinui-McCreadie
How much is your photo worth?
Together, let's change the face of your business. Contact me today and let's talk about how you can brand yourself through professional photography.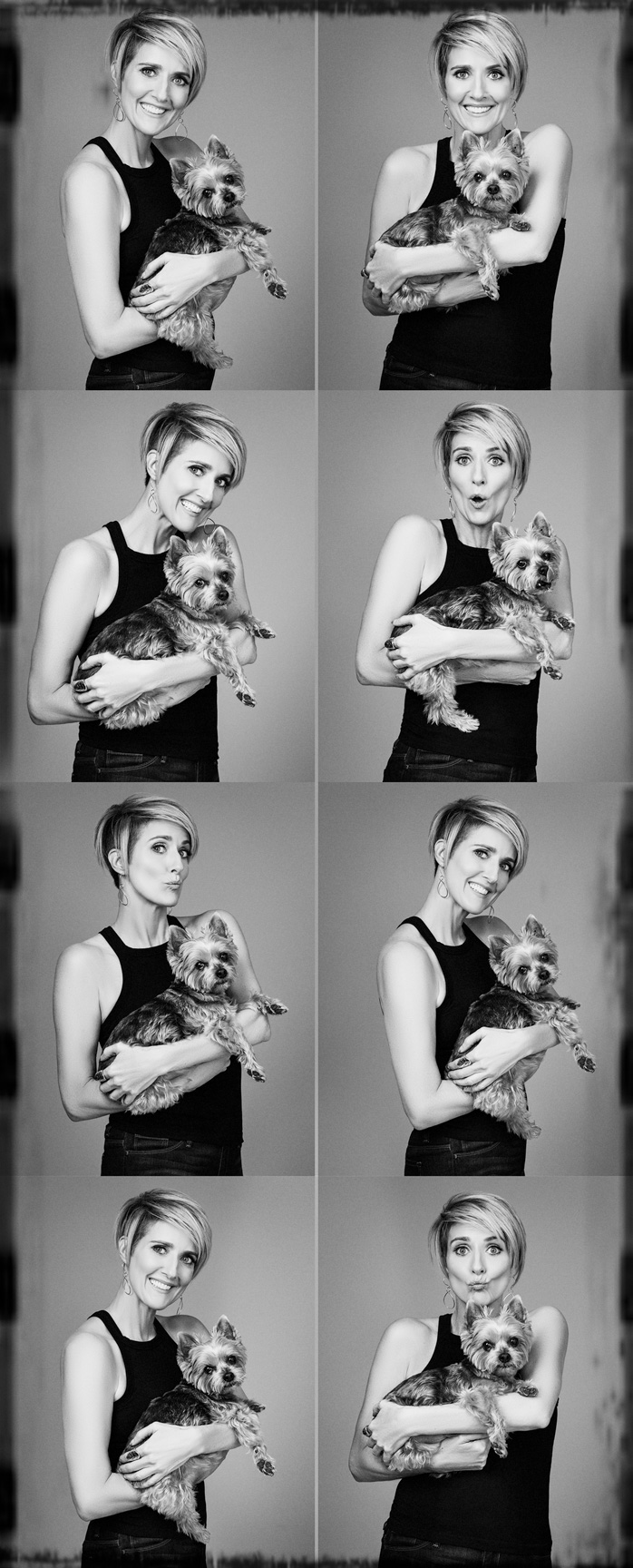 "Be yourself, everyone else is taken." ~ Oscar Wilde
I am an Aries with a Virgo rising and a Gemini moon. In the Chinese calendar I am a double fire horse. I walked at nine months old and have always had an independent spirit. I cherish freedom in all its forms. I am an experience seeker, and risk taker.
I have always loved dance, films, theater, music and visual arts. I am drawn to science, technology and metaphysics. I have a passion for learning and pondering big questions. I have become an explorer of consciousness and in my free time I study quantum physics.
When I travel, major cities are my vibe. My second home is San Francisco and I travel there several times a year to visit friends, work, dance and eat.
In my former career I was a school teacher and I put myself through college working as a bartender. I am a total foodie who loves comfort food and the wonderful carbs of pizza, pasta, and all kinds of noodles. I have also rarely met a french fry that I didn't like.
I have been an amateur dancer all of my life and I love Pilates.
I can't live without a bath tub or popcorn.
I am a pretty lazy when it comes to fashion so I am most often wearing jeans, overalls or a jumpsuit. I am a dog nanny to Roxi and Kinga our friends' dogs. My husband Tom and I have been married for over 20 years.
I am passionate about photography, business and inspiring others on their paths to success.