A Personal Brand Photography Experience
A personal brand photography experience results in images that tell the story of your work in visuals, not words. My approach provides much more latitude with creativity and allows me to reach a whole new level of authenticity in your brand's identity and experience.
During a brand photography session, I use everything I've got! All my life's experiences from teaching to dancing, working, bartending, and traveling have factored into my personal photography style. All those different skills one does not think one will use later in life, I use. I oversee the entire process, collaborating with each client about makeup, hair, wardrobe, props, and settings. All sessions are shot tethered to a large monitor allowing you to view your portraits and headshots in live time as they are taken.
No more wasted time, and no more wasted money on a product you are not 100% satisfied with. You will know what you are getting before you leave the studio, and you will love it.
Photography is about so much more than the technical aspects. I listen, understand, and communicate the cornerstone qualities that make up an individual's unique personality and then translate those qualities through the lens of my camera.
I pride myself on providing my clients with more confidence and clarity in their images so that the images clearly explain who they are and what they do.
Q: What do I wear?
Wardrobe and styling are often a common struggle for many of my clients. Selecting the right pieces for the right shot can really make or break a image. I have written two posts specifically on what to wear for both men and women to help you pick the perfect clothes for your shoot.
We do always recommend adding on a wardrobe consultation before our shoots. Wardrobe consultations can be conducted via phone, video chat, or live in person with Tracy and/or one of her stylists. We'll discuss in detail the visual organization of your looks to ensure a consistent and professional final image.
Q: Do I need professional hair and makeup styling?
This service is offered only to women and teens. It is not recommended for our gentlemen clients and is not available for children. We highly recommend investing in our professional hair and makeup stylist. It greatly affects the professional appearance of your overall headshot results and helps emphasize and capture all your best features.
All professional hair and makeup styling is paid directly to your stylist on the day of your shoot. Your hair and makeup styling generally takes 1 to 1 1/2 hours. We have a special form with information about how best to prep your hair and skin before your photoshoot so you can be prepared for your professional styling.
We don't recommend or provide makeup services for our gentlemen clients. We do recommend that men see their regular hair stylists for a fresh cut and if you want a clean look, then make sure to shave the day of your shoot. Retouching of skin will be done after the session using a professional retouching software, Photoshop.
Q: What happens during my photo session?
Tracy photographs all her sessions tethered to a large monitor allowing you to view your headshots as they are taken. Tracy collaborates with you every step of the way from posing, expressions and helps you design the best looks to guarantee your satisfaction.
Q: What do you mean when you say "tethered"?
This means that as your photos are being taken, the camera is connected to a larger monitor, or LCD screen, allowing you to see each headshot as it is taken, in real time. This allows Tracy to coach you into the best poses and expressions, ensuring that you get the best headshots possible.
You will know what you are getting before you leave the studio, and you will love it.
Q: My session includes multiple "looks", but what exactly is a look?
A look is a complete visual transformation. An outfit and change in wardrobe and styling. For example, for a business headshot session, you might wear formal business attire for one look and a less formal shirt for a more relaxed casual look.
For an actor session, you might want to change your clothing and your hairstyle to achieve a variety of castable looks. Often times a man will do a scruffy look, followed by a clean shaven look to demonstrate character flexibility, while a woman with longer hair will often do a look with their hair down and then their hair up to show their physical versatility.
Q: My package also comes with multiple "locations". What exactly do you mean when you say "location"?
We have a number of different options of where to hold your session. "In-studio" means in our studio. "Outdoors" means just outside our studio area. "Location" signifies a separate place such as a business location, park, beach, home, office, city block, landmark where you would like to be photographed at. Depending on your specific package and shoot, we might be shooting you in one or even many locations with in one session.
Q: Once my session is over, what comes next?
My team and I will process and retouch your final selected headshots and send them to you via HIGHTAIL.COM downloadable file. If you have opted to receive a proofing gallery, I will send you an email with a link to your online gallery. Once you have selected your headshots, the files will be retouched and your final headshots will be sent to you in a downloadable link. Your folder of headshots will include both high resolution files for printing and low resolution files for internet and email use.
As an entrepreneur myself, I understand how the entire enterprise can literally depend on the strength and clarity of you, your ideas, and your team. The portraits we create have the ability to communicate the vision behind your mission and to amplify your message.
I am committed to providing my clients with more than just quality headshots and portraits at a great price but quality headshots and portraits that actually meets their need. My goal is to provide you with a positive photography experience that gives you portraits of yourself that you love and are proud to use and share.
ARE YOU READY FOR YOUR PERSONAL BRAND PHOTOGRAPHY EXPERIENCE?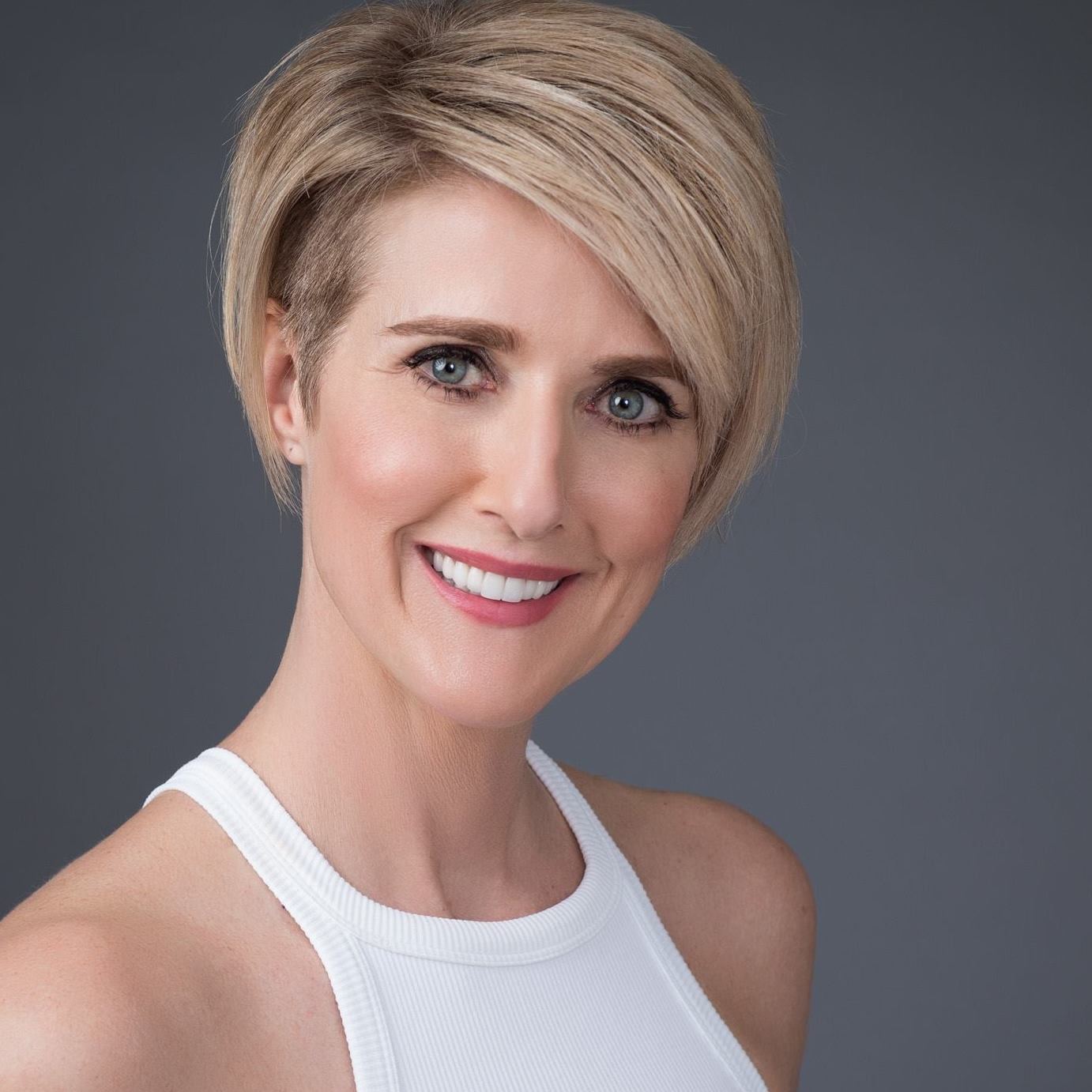 Hello, I'm Tracy Wright Corvo.
I am a headshot and personal brand photographer based in Honolulu, Hi.
I work with industry-leading professionals who approach their work with a creative and innovative perspective. I have been running my portrait photography business since 2005 and have over 20 years of experience as a professional photographer. Are you ready to put your best face forward?