How To Prepare for your Brand Photo Session
With Brand Stylist Julie Harris of Whiskey & Red
Photography is by far one of the most powerful brand assets you can invest in for your business. Whether you do business online, offline, or some balance in between, the visual identity you create for your business sets the tone and mood for the experience your clients will have with your business.
Think about all the various ways imagery is used in business: on websites, business cards, print stationery, ads and marketing materials, social media, video marketing, email marketing (I think you get my point…) . Needless to say, it's everywhere.
When you think about the brands you love the most, there will always be a specific visual association you have. It's that visual association that we first connect to that business and establishes our initial relationship with a brand. But even more importantly, that visual association is consistent across all those marketing avenues we listed above.
Consistency is key in building a strong, recognizable brand, and photography plays a major part in that.
WHERE TO START
When it comes to styling your branded photo session, we need to keep these key elements in mind:
What is the ideal visual experience you want to create for your ideal clientele?
How can we recreate that experience through photography?
To help your photographer understand the world in which your brand exists and the experience you want to create, a great place to start is on Pinterest. Create a brand board by collecting images, colors, graphics, and anything else that speaks to the tone and mood of your brand. Your photographer will be able to identify these common trends amongst your pinned images and begin to craft a narrative of images to style your shoot with.
WHERE WILL YOU USE YOUR PHOTOS
After creating your inspiration board, your next step is to create a list of all the various areas you will be using your images.
This list, along with your inspiration images, will help your photographer to know not only how to style your session, but what angles and shots need to be taken in order to meet your list of photo uses. This is especially key if you are taking photos for online media or website design where you need lots of wider images instead of taller vertical shots.
Here are just a few places to help you start your own photo list:
On your website
In business emails
For your business Facebook Cover
In print marketing materials
For specials or featured events
To send to potential jobs/clients
In Social Media, (Specify platforms)
Branded Postcards
To frame in our office
Digital or print PDF guides and Portfolios
On our business blog
(anything else you can think of…)
WHAT TO WEAR
Now that you have your list of photo uses as well as inspirational shots, next comes the styling.
Your photographer should have some resources to help you prepare your outfits or any props needed for your shoot. Tracy goes even a step further, offering video calls to style and prepare your shoot in advance with you, or even hiring a stylist to take you shopping before your shoot.
Think about the colors you pulled in your inspiration board, or even more appropriately, your current branding. If your branded colors are more neutral and dark, wearing hot pink or sparkly pieces might not fit very well. Yes, teal might look lovely on you, but if your brand is more red and beige, your photos won't flow well into the world of your business.
The same goes for fancy patterns or for us ladies, big flashy pieces of jewelry. Tracy has an excellent post on how to prepare your wardrobe for your photoshoot for both men and women that you do not want to miss.
HAIR + MAKEUP
At this point, we have your inspiration images, list of shots, styled wardrobe and you are just about ready for your shoot. The final piece of the puzzle is professional hair and makeup.
Photoshop is amazing but it's abilities only go so far. No, unfortunately, photoshop can't make you look tanner, or take away all the fly-aways in your hair from the lovely Hawaiian humidity, or cover up that sunburn from last weekend's beach party. But, you know what can, professional hair and makeup. It may seem like an unnecessary add-on, but the professional polished look that a professional stylist can give you will not only make you look your best but feel your best and that resonates through your final photos. And I promise you, it will be worth every penny.
WHAT ARE YOU WAITING FOR?
I have worked with Tracy for years, and together we've styled shoots for many clients, from sound healers and chiropractors to website designers, and fitness instructors. Tracy's ability to capture the essence of a business and the spirit of a brand is unparalleled. If you have been considering investing in professional photography for your brand or business, Tracy is the photographer for you.
Reach out to Tracy today and see how she can help you put your best face forward and elevate your brand through brand photography.
Check out this great Studio Brand Photo Session with Tracy's Client Julie Phelps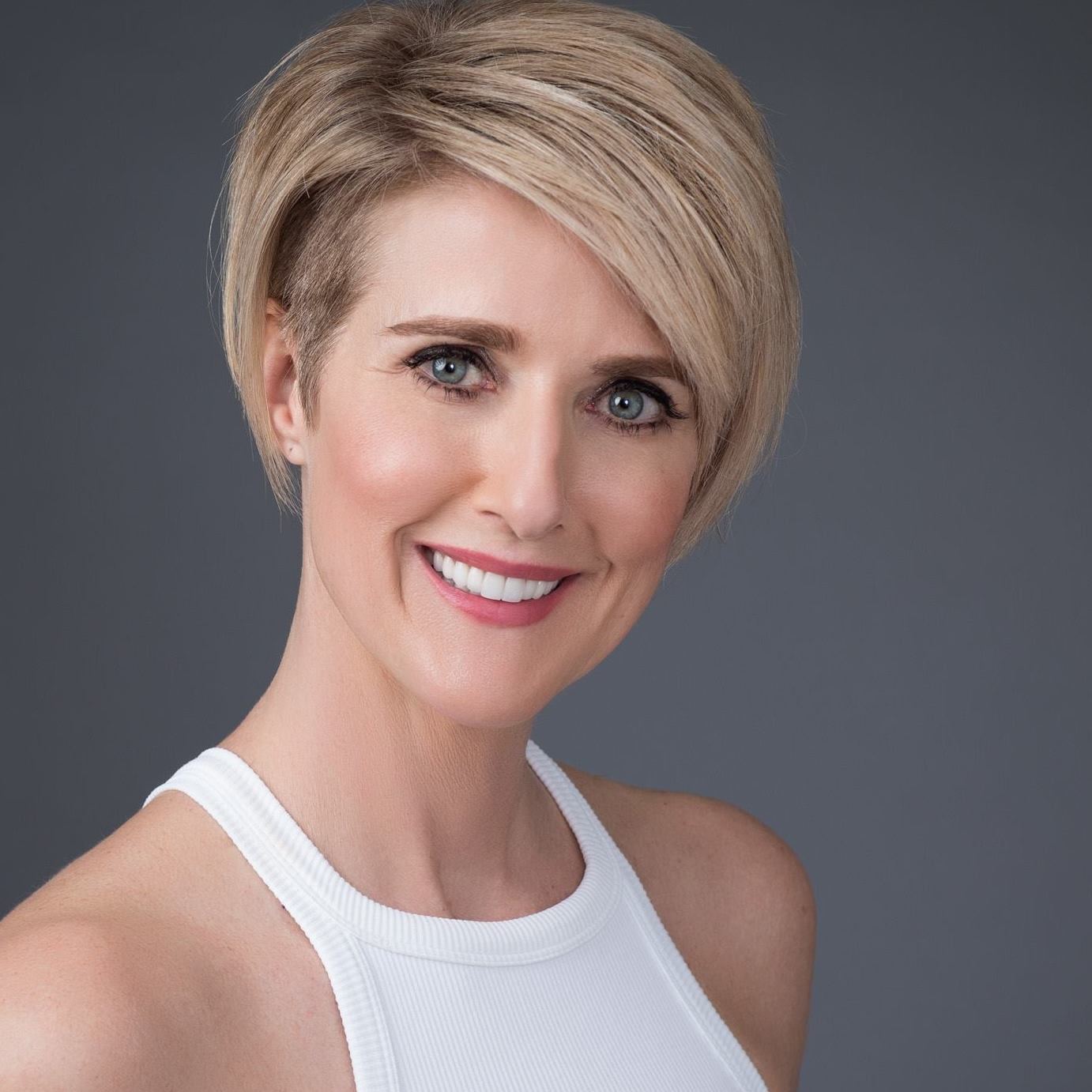 Hello, I'm Tracy Wright Corvo.
I am a headshot and personal brand photographer based in Honolulu, Hi.
I work with industry-leading professionals who approach their work with a creative and innovative perspective. I have been running my portrait photography business since 2005 and have over 20 years of experience as a professional photographer. Are you ready to put your best face forward?